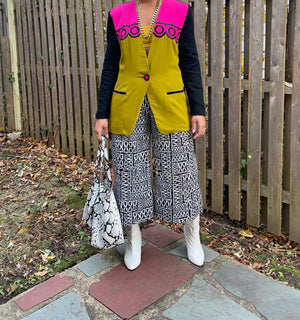 This Style Box will include 4 vintage blazers. This box may contain a mixture of prints and solids.
Please email your responses to the following questions once purchased:
*What is your size in Blazers?
*What is your bust size? 
*Do you like oversized or exact size?
**Style Boxes ship out 7- 10 business days after payment and submission of responses to questions**
Email threadsofvintage@gmail.com with any questions
ALL SALES FINAL.
Blazer Style Box (Size OS)